Thank you!¶
We'd like to thank the following service(s) for supporting our open-source initiative!
Automation¶
Here is an overview of the services that are so kind to support us:
Azure Pipelines allows us to build automated process for building our Docker image and pushing it to Docker Hub, create GitHub release and more without manual intervention.

CLA Assistant automates the process of signing our Contribution License Agreement (CLA).

CloudFlare serves our documentation super fast via their fast global Content Delivery Network.

Codefactor for continuously monitoring our code styling.

Microsoft for providing Azure credits for open-source projects. (Learn more)

Netlify allows us to provide previews of our documentation changes in our pull requests that make it easier to review them.

Renovate saves us time and reduces risk by automating the tedious process of updating dependencies.

Scarf for helping us host our container images reliably.

Snyk continuously monitors our documentation, application & Docker image and lets you quickly respond when new vulnerabilities are disclosed.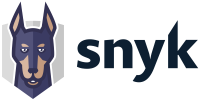 GitHub Apps¶
We are using the following GitHub Apps:
NuGet Packages¶
Here is an overview of the NuGet packages that we rely on:
YAML configuration provider for .NET Core
Asp.Net Core 2.x Hosted or .Net Core 2.x Self-hosted Cron Scheduler
Swagger tools for documenting API's built on ASP.NET Core
.NET client for prometheus.io
spectre.console - A library that makes it easier to create beautiful console applications.
Humanizer - Humanizer meets all your .NET needs for manipulating and displaying strings, enums, dates, times, timespans, numbers and quantities
YamlDotNet - .NET library for YAML
Guard.NET - Library that facilitates runtime checks of code and allows to define preconditions and invariants within a method
Cronos - Fully-featured .NET library for working with Cron expressions. Built with time zones in mind and intuitively handles daylight saving time transitions
Bogus - A simple and sane data generator for populating objects
xUnit - Free, open source, community-focused unit testing tool for the .NET